Web Designers and SEOs are really kindred spirits. One designs websites to sell, the other sends traffic, in an ideal world.
Meta Confusion
As an SEO you sort of take it as a given that everybody knows the correct way to deal with meta data. The most common problem I've seen is the under appreciation of the rankings implications of the meta page title. I would go as far as to say that it is THE number one on page ranking factor, if not ranking factor in general. It doesn't matter if your website is the most powerful beast in the space, you're going to struggle to rank without a page title indicating what you want to rank for.
Meta information goes further than the page title though. There are two other pieces of meta data that are mentioned frequently, the meta description and meta keywords. Neither of these have any actual impact on your rankings. The meta keywords has no impact on anything at all. I'd go as far as to say that it could potentially be even detrimental by unnecessarily including keywords in a place they shouldn't be. They used to have a place, pointless now. The meta description while not contributing to ranking does contributing heavily to whether people click on your listing from the serp. The meta description is a way to indicate to Google what you want it to present to the user underneath your URL link in their search engine results. Making it good is important to turning your rankings into traffic. Keep it to below 150 words.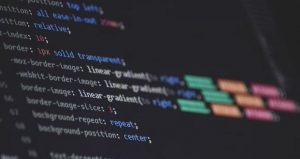 I don't expect the web developer to actually go through the site and keyword optimise the meta information though because that would involve doing keyword analysis, which will generally be outside your job description. What I do require as an SEO is for you to make it as easy as possible for me to do so. The implementation of SEO plugins on websites with common content management systems saves me a lot of time in the long run.
Internal Links
Yes they can be unsightly, but if it was styled right you can do it so the user doesn't even see them unless they hover over the link and their cursor changes. Internally linking from pages, where appropriate, helps search engine robots crawl and index your internal pages. If there are "orphaned" pages they won't even get indexed let alone ranked. The more linked to your internal pages are the most frequently they will be crawled and the more authority is passed to them. That means they might rank.
Again I don't expect this to be a job for the designer but ensuring the capacity to do this in a simple way in the design/development phase is crucial for preventing double handling of work.
A series of keyword rich anchor text footer links on every page to your landing pages is not a replacement for natural internal linking. It's detrimental. Most people know by now that Google penalises you for stuffing keywords into your website, and including a bunch of links with crawlable anchor texts that say the same thing on every single page is as basic a version of keyword stuffing as you can get. If you want to do that then make it a proper menu in a way Google can tell that it's a menu and you won't be keyword penalised. Internal linking anchors should be diversified – as an example I will use one of the websites we built – Welding Superstore. If we check some product pages they have different anchor texts like – "Interested in more sophisticated helmets – click here", Would you like to see our range of automatically darkening welding helmets – click here".
Copy Is the Key
Minimalist post modern designs are all the rage nowadays but they are detrimental to SEO efforts. Google is getting to the stage where it can read advanced file types such as images but not as well as it can read good old fashioned text. Excluding text from your design entirely is paramount to deciding you don't need to rank. Consider that in the design phase.
If you want to design a home page to tell a story and be highly visual with images instead of text that's fine. Incorporate the need for internal landing pages into your design and development that can present readable text and consider that they need to be correctly internally linked and problem solved.
Duplicate Content Gets You Hurt
You can't just grab the same copy from one page and put it on another three pages. This is part of the Google Panda algorithm update that also targeted keyword stuffing and will get your ranking restricted. Your copy needs to be almost unique on each page. Similar phrasings, quotes and the like are usually okay. Just be on the safe side with your copy.