The kid's bedroom must be a safe space. It has to be something that promotes imagination yet at the same time a feeling of sanctuary. A kid's bedroom must be a place that kids will love as they grow up. It has to be a space that makes kids feel the freedom to express themselves. Here are some ways to make your kid's bedroom more interesting and an abode of the wonders of the imagination:
Kid's Bedroom Decorating Ideas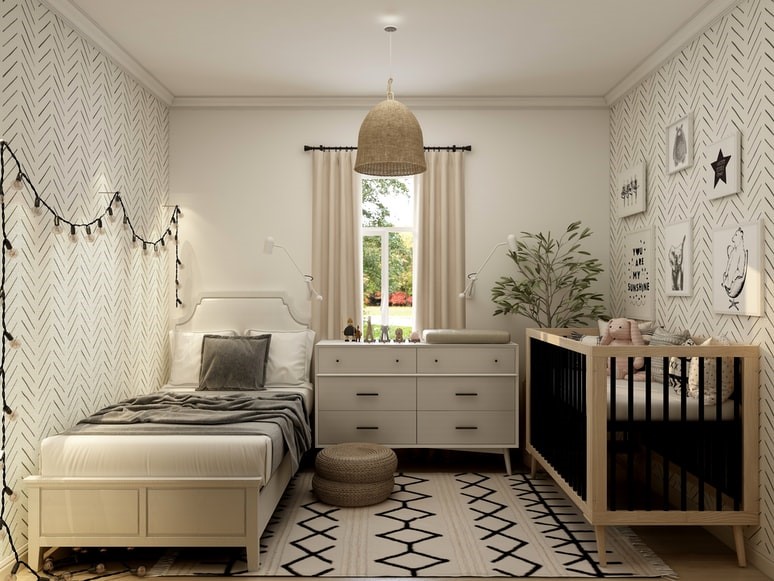 Use Stencils to Decorate Walls
Stencils are easy to do and they can magically transform your kid's room given the right stencil pattern and colours. Be it a movie character, a repeating star pattern or florals and foliages, stencils will spice up a kid's bedroom.
Display Your Kids Artwork
Having a little room for your kid's creativity will encourage them to do more art and feel as if they are in their own space. There are many ways to display your child's art. You can use yardsticks and clothespins to hang your child's masterpiece. Also, you can frame them and look for that perfect bedroom wall to exhibit it. There are also magnet frames that are seamless and looks aesthetically appealing.
Create Starry Ceiling
Glow and the darks starts and planets will make your kid's bedroom transform at night. You can fill your kid's ceiling with stars and you can also make or create little constellations. Apart from making your kid's ceiling look like the night sky, you will also be educating them about astronomy.
Fill a with Wall Stickers
Wall stickers for kids are perfect if you often want to change the look of the room. Wall stickers are removable and reusable. It can quickly transform a space with little to no effort. Most wall stickers are water-proof or vinyl, thus they can last long and can withstand changes in temperature.
Repurpose Old Furniture
Old furniture that only looks bad on the surface but is still perfectly functional can be given a new look. You can have it repaired if there is a need. If not, you can proceed with looking for new paint colour and add some accents to it. You can reuse some old tables into a totally different look or give your old couch a new cover.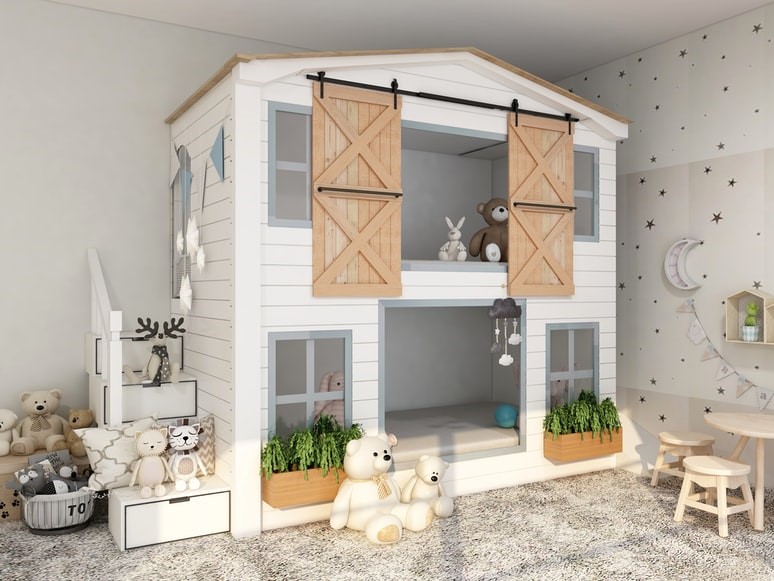 Design a Funky Wall Storage
Storage for kids is very important. They tend to have a lot of things they don't or rarely use. A wall that can also serve as storage will help you save space while keeping your kids' belongings neat in one place.
Magnetic Wall
A feature wall is always a good idea. A chalkboard or magnetic paint will totally revamp your kid's room up a notch. You can use it as your board where you teach your kids the alphabet or a gallery for their artwork.
There are many ways to spruce up your kid's bedroom without spending so much time and effort. You can transform a room by simply changing the patterns and colours or adding some artwork. Regardless, it is an important tip to at least keep the kid's bedroom bearable as they grow up and also appropriate when they grow a bit older.